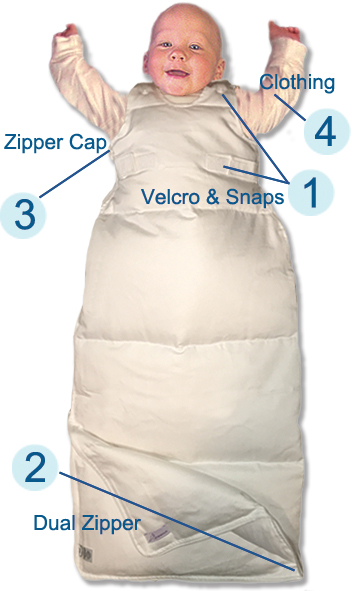 1Secure waist with Velcro side fasteners. Dual snaps on the front for adjustment with growth.



2Easy diaper change & ventilation option with a dual zipper system.



3Protective zipper cap for under the arm comfort.
4A long sleeve shirt & diaper is all that you need to keep your baby warm in the sleep sack.
Your baby gets a good night's sleep, as does the whole family, rest assured that your sleeping infant is safe and warm.